In this episode we talk about finding your comedic voice, hecklers & agents. The questions come from students of mine in Nashville, TN after a recent writing class.
Finding your comedic voice is like finding and ATM that prints money without asking for your PIN number. It is the sweetest piece of information you will never have as a comedian. Your comedic voice is that little accent that goes on all of your material. The comedic voice is your brand, style and uniqueness all rolled into one. When will you find your comedic voice? It all depends. The more times you get on stage the better chance you will have to discover it. Just doing a couple of open mics a month probably won't lead to any incredible discoveries.
It's often been said that it can take about 7 years of constant, consistent and relentless stage time to find that golden nugget. Do you have the patience and drive to push through? Will you have the same drive and recognition a few years later to notice that your voice has changed a little? Can you go through that process again?
We talk about it here on the School Of Laughs podcast episode number 163.
To learn more about Agents and Agencies you may want to listen to these past podcast episodes:
Funny Business Agency [Ep. 142]
Booking Agency Insights [Ep. 078]
Episode Sponsors …
We are sponsored today by the Clean Comedy Challenge (www.CleanComedyChallenge.com) and by Patreon member Sean Sellers. Visit PATREON to learn how you can support the podcast through a small, recurring monthly donation
Although most of my shows are for corporate groups and private events, I do have a few public performances in March. Below are the details, hope to see you at a show!

March 2nd, 2018 7:00 PM
Holly Springs Cultural Center
$15 Adults, $12 Seniors (60+), $10 Students (21 & under)
Purchase tickets online at Etix!
300 West Ballentine St. Holly Springs, NC 27540
Phone: 919-567-4000
Email: hsculturalcenter@hollyspringsnc.us

March 17, 2018 2:ooPM
LaughFest Grand Rapids – Fountain Street Church
Tickets: $22.50
https://www.laughfestgr.org/event/rik-roberts/
24 Fountain St NE, Grand Rapids, MI 49503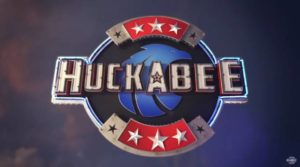 March 23, 30 2018 6:ooPM
TBN Studios Hendersonville, TN (Just North of Nashville)
Tickets are FREE but must be reserved.
Tickets for HUCKABEE in Hendersonville from ShowClix
https://www.showclix.com/event/huckabee
REQUESTING TICKETS. All available live taping dates for the HUCKABEE show are listed on the calendar as they are confirmed one month out. Please choose the taping date you are interested in and follow the prompts. If the date you choose is already at capacity, feel free to enter as standby or choose a future date.