You know the biggest decision you have when releasing a CD – Independent or Label? That is the decision I was faced with on my new release "Thinking Real Loud". This is my tenth CD. The previous nine I had done it all by myself. The recording, mixing, promoting, distribution – everything. This time around I thought about trying it a different. way. After much research I have found the pro's and con's of recording a CD independently versus working with a record label are fairly equal in risk and reward. You should weight both against each other honestly before you make your decision. There was one major factor, though, that led to my decision. Listen in for that.
Releasing a CD Show Notes
We cover several points today concerning releasing a CD. Here are several things to consider when choosing a label or doing it all by yourself include:
Who has control of the experience?
Do you have the ability to set deadlines realistically and effectively?
How will Parkinson's Law apply to project completion?
What does the American Picker's have in common with comedy?
Can you get it recorded in one night?
Why you shouldn't be like Chili's
Are you able to choose, book and reserve a venue?
Are you a skilled at the technical side of recording?
Are you adept at marketing and promoting the CD
Can you handle distribution?
Can you collect royalties?
As you can see releasing a CD can be quite a process. Below are links to my project if you are interested on how it turned out and what it looks like to have a record label produce your project.
RELATED PODCASTS
Episode Sponsors …
We are sponsored today by the Clean Comedy Challenge (www.CleanComedyChallenge.com) and Patreon Supporter Bruce Bradford-Royle. Visit PATREON to learn how you can support the podcast through a small, recurring monthly donation

March 17, 2018 2:ooPM
LaughFest Grand Rapids – Fountain Street Church
Tickets: $22.50
https://www.laughfestgr.org/event/rik-roberts/
24 Fountain St NE, Grand Rapids, MI 49503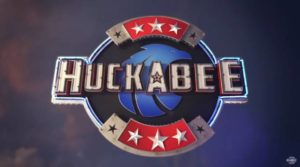 March 23, 30 2018 6:ooPM
TBN Studios Hendersonville, TN (Just North of Nashville)
Tickets are FREE but must be reserved.
Tickets for HUCKABEE in Hendersonville from ShowClix
https://www.showclix.com/event/huckabee
REQUESTING TICKETS. All available live taping dates for the HUCKABEE show are listed on the calendar as they are confirmed one month out. Please choose the taping date you are interested in and follow the prompts. If the date you choose is already at capacity, feel free to enter as standby or choose a future date.