Today I am joined by former School of Laughs students and full time comedians Jonnie W. and Brian Bates. Over some tasty BBQ we discuss the recent happenings in the world of comedy. Specifically, Michelle Wolfe and the White House Correspondents Dinner, Netflix Comedy Specials and the passing of a fellow comedian.
You would think that an occupation such as comedy would be relatively stress-free. After all, it's all about the laughs, right? Well, sort of yes and sort of no. You see every joke has a target. I could be the traffic, the drivers, the car or the police. Sometimes, the comedian hits on a target and the reaction is bigger than the joke. Or, even an unintended response from a misinterpreted punch line. Other times, the comedian is challenged for not being "sensitive" or "politically correct" with their material. Despite
freedom of speech
, as comedian is not free form judgement.
In today's world, we are quick to celebrate the mistakes of others. Comedy is no different. It makes it hard for the comedian to do their job when every word is picked apart and mass distributed over a network of trigger-happy-texters and social media rabble-rousers. What is a comic to do?
Also on the agenda is a quick discussion about the proliferation of
NETFLIX
comedy specials. Is having so many specials good or bad for the comedy marketplace? Are great comedians putting out subpar specials just to grab a handful of cash? Am I only mad because I don't have a NETFLIX special?
And, finally, we talk about the long-lasting feeling of connection to other comedians. When one of our own passes away, we feel like we just saw them yesterday. But, we may not have worked with or talked to them in over a decade. What is it about the brotherhood and sisterhood of comedy that connects us?
All of this and more in this episode of the Rik Roberts School of Laughs!
Episode Sponsors …
We are sponsored today by the Clean Comedy Challenge (www.CleanComedyChallenge.com) and Patreon supporter Neil Rittle. Visit PATREON to learn how you can support the podcast through a small, recurring monthly donation.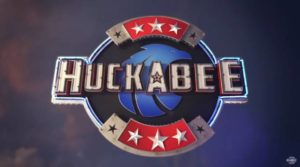 June 1, 8, 15, 19 –  2018
6:ooPM
TBN Studios Hendersonville, TN (Just North of Nashville)
Tickets are FREE but must be reserved.
Tickets for HUCKABEE in Hendersonville from ShowClix
https://www.showclix.com/event/huckabee
REQUESTING TICKETS. All available live taping dates for the HUCKABEE show are listed on the calendar as they are confirmed one month out. Please choose the taping date you are interested in and follow the prompts. If the date you choose is already at capacity, feel free to enter as standby or choose a future date.