Ed Wiley is a comedian who weaves spot-on impressions and music into a traditional stand-up act.
A native Georgian, Ed lives on a south Georgia farm with his wife, six children, eight cats, a dog, umpteen goats, two rabbits, and a healthy supply of antacids. In other words, it's a homeschool paradise.
Ed blends just the right mix of stand-up, guitar, improv, and impressions to bring a clean, relevant show with something for everyone. His act reaches across generations and backgrounds to connect with people of all ages.
ED WILEY SHOW NOTES:
Today we talk about many things, including:
His previous life as a Elvis Impersonator
Six Children / Sixty Goats
The subjectivity of Stand up comedy
Derrick Tenant's "Bleep Free" Comedy Show
Family open mics on the farm
Having three different pieces go viral on Facebook
Civil War Mix Tape
Trump hands on April the Giraffe
How tweets don't always translate to the stand-up show
Dealing with trolls and haters
Driving two and half hours (each way) to do an open mic, every week
Doing impressions in grade school to get out of trouble
All of this and more in this episode of the Rik Roberts School of Laughs!
LEARN MORE ABOUT ED WILEY:
---
Episode Sponsors …
THIS EPISODE IS SPONSORED BY PATREON SUPPORTER BRAD BER AND THE ART OF BOMBING PODCAST … SUBSCRIBE TODAY!
FOLLOW ART OF BOMBING ON TWITTER: https://twitter.com/artofbombingpod
---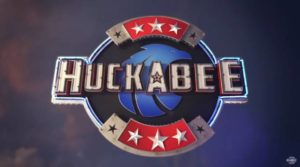 June 15, 19
July 13, 17, 27
6:ooPM
TBN Studios Hendersonville, TN (Just North of Nashville)
Tickets are FREE but must be reserved.
Tickets for HUCKABEE in Hendersonville from ShowClix
https://www.showclix.com/event/huckabee
REQUESTING TICKETS. All available live taping dates for the HUCKABEE show are listed on the calendar as they are confirmed one month out. Please choose the taping date you are interested in and follow the prompts. If the date you choose is already at capacity, feel free to enter as standby or choose a future date.