Comedian Nazareth joins us today and talks about his journey from Palestine to Kuwait to … Toledo and then Hollywood.
His passion for comedy ignited when he asked himself one day, "What do I want to do in life that if I never get paid for it, I would still do it to the best of my ability?" Making people laugh was the only thing that came to mind. The next day he signed up at a California comedy club for open-mike night. He took the stage before a crowd of nine drunks. Nazareth recalls them laughing so hard that one of them fell off their chair. From the moment that he discovered his talent for bringing comic relief his desire to do it for a living was without question.
COMEDIAN NAZARETH SHOW NOTES:
Today we talk about many things, including:
Being a Christian Palestinian born in … Nazareth
Deciding what jokes to put into a TV set
Moving to Kuwait when he was 3 yrs old
Transplanting to Toledo for college
Impressions of America before arrival
Going from accounting to comedy
Using comedy as a tool to create acceptance
Starting comedy in Hollywood
How he started "Laughter for All" Stadium shows
How he keeps his family close when he is away
His new book "Hope in 24 hours"
And a whole lot more!
Learn more about Nazareth:
Episode Sponsors …
THIS EPISODE IS SPONSORED BY PATREON SUPPORTER RHONDA COREY AND THE ART OF BOMBING PODCAST … SUBSCRIBE TODAY!
FOLLOW ART OF BOMBING ON TWITTER: https://twitter.com/artofbombingpod
---
RIK'S UPCOMING LIVE PUBLIC APPEARANCES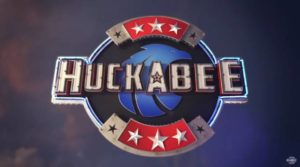 AUGUST 3, 10, 17 2018
6:ooPM
TBN Studios Hendersonville, TN(Just North of Nashville)
Tickets are FREE but must be reserved.
Tickets for HUCKABEE in Hendersonville from ShowClix
https://www.showclix.com/event/huckabee
REQUESTING TICKETS. All available live taping dates for the HUCKABEE show are listed on the calendar as they are confirmed one month out. Please choose the taping date you are interested in and follow the prompts. If the date you choose is already at capacity, feel free to enter as standby or choose a future date.