KRISTIN WEBER is a funny lady who not only does comedy, but she also performs with an accordion. Take that Judy Tenuta!
Kristin started her comedy journey around 2010. She took sketch classes with the Groundlings and when she needed to develop a character she picked up the accordion as part of that process. She now travels the country performing at a range of events including churches, fund raisers, youth retreats and women's conferences.
Now based in Atlanta, GA, Kristin is getting more comfortable delivering her comedy, despite the fact the act of getting onstage in front of an audience is genuinely terrifying.
KRISTIN WEBER SHOW NOTES:
Today we talk about many things, including:
Overcoming a series of bad shows by taking time off
Her fear of being in front of an audience
The benefit of being in your thirties as an entertainer
Focusing on sharing the gift of comedy
Learning to enjoy the variety of gig opportunities
Her Craig's List accordion transaction
The art of song parodies
The difference between a stand up and an improvisational comedian
Her top tip for new comics
The benefit of an opening song
And a whole lot more!
LEARN MORE ABOUT KRISTIN WEBER AT HER WEBSITE: http://www.kristinweberonline.com
---
Episode Sponsors …
THIS EPISODE IS SPONSORED BY PATREON SUPPORTER ALLEN-MICHAEL HARBER AND THE ART OF BOMBING PODCAST … SUBSCRIBE TODAY!
FOLLOW ART OF BOMBING ON TWITTER: https://twitter.com/artofbombingpod
---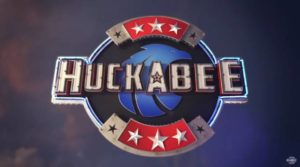 Jul 17, 27 AUGUST 3, 10, 17 2018
6:ooPM
TBN Studios Hendersonville, TN(Just North of Nashville)
Tickets are FREE but must be reserved.
Tickets for HUCKABEE in Hendersonville from ShowClix
https://www.showclix.com/event/huckabee
REQUESTING TICKETS. All available live taping dates for the HACKABLE show are listed on the calendar as they are confirmed one month out. Please choose the taping date you are interested in and follow the prompts. If the date you choose is already at capacity, feel free to enter as standby or choose a future date.