Mike Goodwin is a refreshingly funny comedian, speaker, and leader. His signature bowtie is a nod to his expectation-defying brand of comedy that leaves a variety of audiences – from corporate events to swanky galas – laughing hysterically and completely inspired, without a foul or vulgar word spoken.
​A native of Camden, South Carolina, Mike was raised in a family that had its share of dysfunction. He learned at an early age how to use laughter to pierce through tension and in some cases, ease pain. As a result, he developed an affinity for comedy and used it as a way to cope through difficult situations he faced as a child.
After graduating from high school, Mike enlisted in the United States Army, where he served for a total of 12 years – four in active duty, and the balance as an ROTC cadet and commissioned officer in the U.S. Army Reserves. While attending college at Lander University in Greenwood, SC, he became active on campus and honed his leadership skills by serving as a campus ambassador, hosting events, and joining his fraternity, Kappa Alpha Psi.
MIKE GOODWIN SHOW NOTES:
Today we talk about many things, including:
Pacing Your Set
Getting started with Akintunde
Taking the focus off of him at the beginning of the set
Having Fun and Blessing the People
Leadership
Speaking Gigs
All of this and more in this episode of the Rik Roberts School of Laughs!
LEARN MORE ABOUT MIKE GOODWIN:
---
Episode Sponsors …
THIS EPISODE IS SPONSORED BY PATREON SUPPORTER KAY DODD AND THE ART OF BOMBING PODCAST … SUBSCRIBE TODAY!
FOLLOW ART OF BOMBING ON TWITTER: https://twitter.com/artofbombingpod
---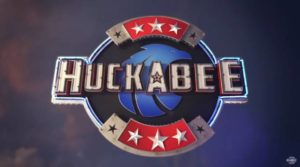 July 13, 17, 27
6:ooPM
TBN Studios Hendersonville, TN (Just North of Nashville)
Tickets are FREE but must be reserved.
Tickets for HUCKABEE in Hendersonville from ShowClix
https://www.showclix.com/event/huckabee
REQUESTING TICKETS. All available live taping dates for the HUCKABEE show are listed on the calendar as they are confirmed one month out. Please choose the taping date you are interested in and follow the prompts. If the date you choose is already at capacity, feel free to enter as standby or choose a future date.