Comedian Mark Klein joins us today to discuss coming up in the 1980's comedy boom, how stand up has changed, and what is still the same.
Mark Klein show notes:
We also talk about …
Living in a sellers market in the 1980's
Being part of a comedy duo with Bob Batch
Keys to making a corporate event a success
Creating a clean show separate from his nightclub act
Discovering laughs that were once masked by values issues or language
The benefits of working on a cruise ship (yay – no cell phones!)
Tapping into "Hidden World" comedy situations
Learning to think about "Who's Not Hiring Me?"
A couple of thingS he wishes he would have done earlier
The benefits (and limits) of having an agent
What we are really paid for as comedians
Dropping hints and planting business tips in your show
Switching the focus from income to impact
Producing a comedy show for cable TV and other outlets
To learn ore about Mark Klein visit:
WEBSITE: CorpJester.com
FB: https://www.facebook.com/corpjester

Episode Sponsors …
We are sponsored today by the Clean Comedy Challenge (www.CleanComedyChallenge.com) and Patreon supporter Ray Price. Visit PATREON to learn how you can support the podcast through a small, recurring monthly donation.

April 27, 2018 7:00 PM
Laugh All Night @ Central Church
2005 East Winchester Rd. Collierville, TN 38017
Tickets: FREE or at the door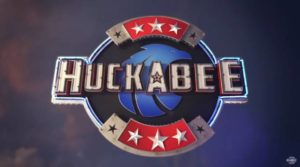 April 20 May 3, 4, 18, 24 2018
6:ooPM
TBN Studios Hendersonville, TN (Just North of Nashville)
Tickets are FREE but must be reserved.
Tickets for HUCKABEE in Hendersonville from ShowClix
https://www.showclix.com/event/huckabee
REQUESTING TICKETS. All available live taping dates for the HUCKABEE show are listed on the calendar as they are confirmed one month out. Please choose the taping date you are interested in and follow the prompts. If the date you choose is already at capacity, feel free to enter as standby or choose a future date.