This week I sit and talk with the creative and hilarious Clayburn Cox. Clayburn is based in Auburn, AL where he teaches Photoshop to high school students. Those students torture him with those very skills. Clayburn and I first met in 2008 at a Christian Comedy Association conference in Murfreesboro TN. That conference introduced Clay and myself to a new group of comedians that would eventually become our friends.
Clayburn Cox show notes:
Specifically, we talk about …
Trying out jokes and stories on his students
Balancing work, family and comedy
The Toothbrush Story
Putting on your own shows in a smaller town
His new love for hecklers
The intricacies of the craft of stand up comedy
One liners and stories
How Clayburn develops stories
The group mentality of a comedy club audience
Overcoming a gap between stage and the audience
Seeing his humor in his children
The potential for a family-filled comedy show
Using a "strum stick" to break up the performance
His DVD recording in Auburn
The next CD project coming soon
To learn more about Clayburn Cox visit:
WEBSITE: http://clayburncoxcomedy.com
YOUTUBE: https://www.youtube.com/user/theclayburncox/

Episode Sponsors …
We are sponsored today by the Clean Comedy Challenge (www.CleanComedyChallenge.com) and Patreon supporter DERRICK TENANT. Visit PATREON to learn how you can support the podcast through a small, recurring monthly donation.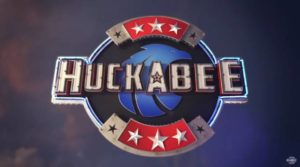 May 3, 4, 18, 24  –  2018
6:ooPM
TBN Studios Hendersonville, TN (Just North of Nashville)
Tickets are FREE but must be reserved.
Tickets for HUCKABEE in Hendersonville from ShowClix
https://www.showclix.com/event/huckabee
REQUESTING TICKETS. All available live taping dates for the HUCKABEE show are listed on the calendar as they are confirmed one month out. Please choose the taping date you are interested in and follow the prompts. If the date you choose is already at capacity, feel free to enter as standby or choose a future date.